Refunds And Returns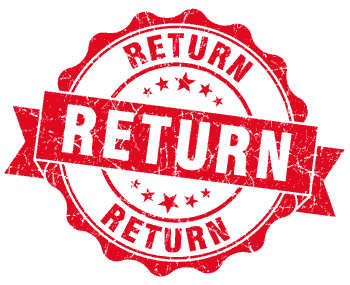 1. This policy sets out the returns policy for goods or services purchased through the online store operated by Booze Free Ltd.
2. To be eligible for a return, your item must be unused and in the same condition that you received it, and it must be in the original packaging.
3. Other types of services cannot be returned for a refund, for example where the service begins as soon as you make the payment (e.g. a downloadable software product) or a gift card or gift wrapping service
4. To cancel, please use the Contact Us form on the website within 14 days of delivery of your item(s), quoting your order number. We will then provide you with the address to which you should return your items.
5. You must take reasonable care of the item(s) and must not use them. You must return the items as soon as possible and within 14 days of notifying us of your intention to return.
6. You will be responsible for the cost of return, ensuring that the items are received, and that they are in saleable condition. We recommend that you consider using a tracked and insured delivery service to ensure that your returns are delivered to us.
7. Once your return is received and inspected we'll contact you to let you know whether your refund will be processed or not, and credit your original method of payment, within a certain amount of days.
8. If you haven't received a refund yet where we have told you we have issued one, please check your bank account or card statement to make sure it hasn't been received and then contact your bank as some banks or card companies take a number of days to credit your account.
9. If an item you purchased was purchased with a discount voucher, then we will only refund the amount that you paid (and not the amount the item was listed for).
10. If an item you purchased was in a sale then it may not be eligible for a refund if you have changed your mind. If you are in any doubt please contact us before making the purchase.