Delivery Information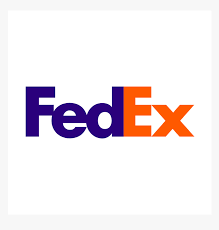 CHARGES
1) FREE DELIVERY using a next day delivery service for all orders over £60.
2) HALF PRICE DELIVERY for orders over £45 - ONLY £2.99.
3) PRIORITY DELIVERY service for smaller orders - ONLY £5.99.
NOTE: The NEXT DAY service we use refers to working days following dispatch. At busy times of the year and in other exceptional circumstances, your delivery may be delayed so please allow a few days before contacting us if you have not received your order.
Please allow at least 3 business days for delivery, more at busy times of the year. If your delivery has not been received after 5 business days or if you experience any issues regarding your delivery, please Contact Us and we will do our best to rectify any issue.
Note: If your order contains items on backorder or pre-order, you should expect your delivery to take longer than usual as dispatch will be delayed.
All prices quoted above include VAT.
COLLECTION
We offer a collection option from our premises just north of Salisbury. Collections are between 9am-4pm Monday to Friday by prior arrangement.
You must select the collection option at checkout and we will contact you to arrange when you will collect your order. You will need to bring the card you paid with when collecting.
UNSUCCESSFULL DELIVERIES
Our courier will make multiple attempts to deliver your order but if unsuccessful will return the order to us. An additional charge will be incurred for the return of the order by our courier. In this event, we will refund the cost of the goods but deduct from this a charge of £25 to cover the original delivery costs and the charge made by the courier for returning the item. Where your order is made up of multiple packages, we reserve the right to apply this charge for each package.